New Beginnings: As we begin the new year of Project Likkutei Sichos, we have an incredible offer for you. Begin a new weekly Likkutei Sichos Shiur in your Shul, commit to keeping the shiur going for 1-year minimum, and we will gift your Shul a brand new set of Likkutei Sichos.  Register below. By registering for a free set of Likkutei Sichos, please acknowledge that 
• You willl Bli Neder have the Shiur in one of the PLS Sichos each week.
• You will send us photos and video clips of shiur so we can share them with others. 
• Free shipping in the US only.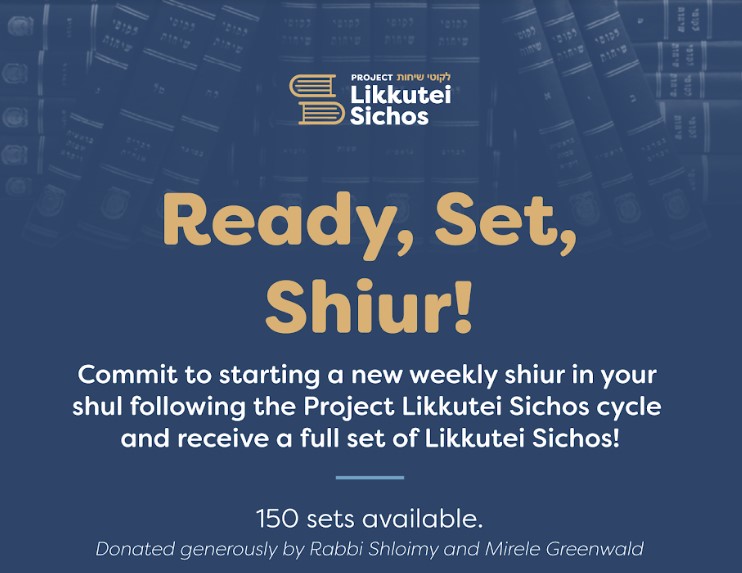 Submit Weekly Shiurim Around the world!